Info On Those Down With The Clown

---
---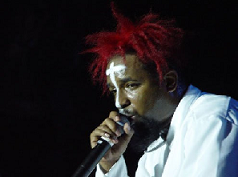 Name: Aaron Dontez Yates
Birthday: November 8th, 1971
Height: 5'11"
Weight: 210 lbs
Eye Color: Brown
Hair Color: Brown but usually it's red
Race: African American
Aliases: Tech, Tecca Ninna, Anghellic
More Info: Tech N9ne is an underground horrocore rapper based out of Kansas City, Missouri. Tech grew up in a very stict home that did not permit him to listen to rap music due to the graphic nature of the musical style. One day however, a close relative of his, (his uncle), snuck Tech into a studio to listen to a rap song as it is being recorded. Tech fell in love with the music, and he began to purchase CD's by NWA, and Public Enemy. Due to the strict nature of his household however, Tech was forced to hide the CD's and only listen to them at night or when he was with his friends. Tech began to write his own rhymes in secret, and perform them amongst others. While his friends became addicted to drugs, Tech avoided the drugs and continued on in his pursuit to become a true rap artist. Feeling like he needed more freedom to pursue his dream, Tech moved out of his home with his mother and stepfather, and moved in with his uncle and aunt. Here Tech was given the freedom to perfect his rhyming abilities without the worry of being punished for listening to rap music. In 1988, Tech got his first real break as a rap artist when he met a female rapper named Tanya aka Sole. She began to give Tech all of the great performance opportunities that he needed and welcomed with open arms. When she took him with her to New Orleans for a rap convention, Tech knew that he indeed had the potential to become a rap artist. Several years later, Tech recieved a call from Suge Knight at Death Row Records, asking Tech to do a song with Tupac Shakur. Tech was delighted, and he immediately headed over to the studio to begin work on the song. Before Tech was given the opportunity to work with Tupac however, the night that all will never forget occured. Tupac was gunned down that night, the night of September 7, 1996. Tech recieved a call the next day from Suge Knight asking that Tech still does his part in the song, since Tupac had already recorded enough of his own rhymes to work out. Tech agreed and the song "Thugs Get Lonely Too" was created. This is the same song that the Gay Unit of 50 Cent decided to perform on Tupac's CD "Loyal to The Game". In 50 Cent fashion (which means in gay fashion, what else is 50 Cent good at), 50 decided to scrap Tech's part in the song and have himself rap over Tech's lyrics. Tech originally got his start in rap as part of a horrorcore group called "Nnutt Howze". The group disbanded after a couple of albums, but Tech still shows his love for the group in every CD whenever you hear him say "6688846993". This is a "secret code" that spells out "Nnutt Howze" on a telephone's keypad. Tech continued to get chances to show off his unique style, when artists such as Kottonmouth Kings, ICP, and Twiztid ask Tech if he will perform on stage with them in promotion of their latest CD's. As a result, Tech gained his fame by opening for these and many other rap groups, and Tech has finally found his place in the rap game. Tech is known for his usually dark, and bloody rhymes, and as a result he has even performed live at many "Hallowickeds". Tech will continue to grow in the eyes of his fans, many of which are Juggalos, and continue to pump out the music that they desire.
---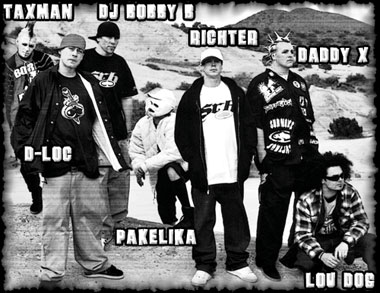 Name: Kottonmouth Kings
Info: The Kottonmouth Kings is the name of a punk rap group based out of Placentia, California. Owners of their own record label, Suburban Noize Records, KMK has been around since their formation in 1994. Suburban Noize Records consists of 26 other artists, one group includes the Subnoize Soldiers, a group that consists of the Kottonmouth Kings and many of their record mates. In 1998 they released their first album, "Stoners Reeking Havoc" which was an EP that consisted of 5 tracks. This album contained the original line up for the group: D-Loc, Daddy X, DJ Bobby B, Pakelika, and Saint Dog. Shortly after the release of "Stoners Reeking Havoc", the Kottonmouth Kings released their first full length LP entitled "Royal Highness". Shortly after the release of this album, Saint Dog left the group to pursue a career with his brother Big Hoss. To replace him, their old friend Johnny Richter was called in. In 1999, the Kottonmouth Kings released their third album, "Hidden Stash". This album included 11 tracks, many of which where unlike anything anyone has every heard. Their unique style began to grow, but despite their efforts, "Hidden Stash" didn't sell enough to make it onto the Billboard Charts. As a result, KMK wanted to work harder on their next album in order to peak onto the Billboard Charts, and so on July 15, 2000 they released "High Society" which was number 65 on the Billboard top 200 list. Their next release was called "Hidden Stash Volume 2". It was on this album that KMK began to add a bit of punk rock flavor to their music. On October 27, 2002, the Kottonmouth kings released "Rollin Stoned" which has been called their most "musically diverse album to date" as well as one of their longest albums ever. It debuted as number 51 on the Billboard 200 charts. The Kottonmouth Kings style began to change even more, and as a result fans began to enjoy and demand their music even more, an example of their demand was when their next album "Fire It Up" debuted on the Billboard charts at number 42. After making a true name for themselves by showing that they are capable of a hot selling album, they decided to have their next album feature some guest artists in order to further help them shine. So on their album "No. 7" they recruited horrorcore legend Tech N9ne and Californian rapcore group Cypress Hill to appear on the album. The album only reached number 50 on the top 200 charts though. Kottonmouth continued to deliver a unique style of music throughout their future and then they began to work with the horrorcore group Insane Clown Posse and began performing with them and Twiztid at their concerts. Subnoize Soldiers went on tour with Twiztid and ICP many times to promote their albums, and KMK has performed and collaborated with both groups for Hallowicked and the Gatherings. A fan favorite collaboration was "Thug Pit" which was a song that contained ICP, Tech N9ne, KMK, and Esham all together on one banging track. The Kottonmouth Kings continue to do collaborations with many horrorcore groups such as ICP, and their record label continues to grow. Current members of their label include: Big B, Dirtball, DJ Bobby B, Humble Gods, Judge D, and Kingspade (a group that consists of D-Loc and Johnny Ritcher). Kottonmouth Kings have even started their own clothing line up called "SRH".

---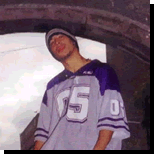 Name: Nene Encarnacion
Eye Color: Brown
Hair Color: Brown
Race: Latino
Aliases: Myzery, Twin Gatz, Rhyme Recker, Nay Nay, Dr. Giggles, Green Willy
Info: Born in Puerto Rico, but later moved to New York, this Latino rapper was added to the Psychopathic line up in 1999 at the same time Twiztid was. Myzery began rapping with a crew called the Boriqua Bee-Hive, under the alias "Rhyme Recker". Myzery is the brother of Jumpsteady's wife (Nancy) and so his relationship with the members of Psychopathic are deeper than most of the other artists signed to the label. Myzery's first CD was entitled "Para La Isla" which was meant for his (and my) people, the Latinos, especially those in Puerto Rico. He knew that the juggalos enjoyed listening to rap that was violent and different, and so he created a split personality for himself "Nay Nay" and "Dr Giggles". Violent J tried to include Myzery in as many things as possible since he was his brother in law, and so he was quickly added to the newly formed super group, "Psychopathic Rydas". Under the name of "Twin Gatz", he appeared on the first Psychopathic Rydas album, he made an appearance on a track for Twiztid's original "Mostasteless" record, and even appeared in ICP's movie "Big Money Hustlas" as the character "Green Willy". Over the course of his career, Myzery has had numerous albums retitled or scrapped altogether. The "4 Faces" concept was originally going to be a full LP, with each of four personas contributing. Once he left Psychopathic Records, that idea was nixed. Also after leaving, he planned to revisit the Psychopathic Rydas idea with his own crew, called the "Spanish Side Rydas". Many tracks were recorded, but all that was released was "Rydas 4 Life," a Twin Gatz solo comprised of jacked beats from many well-known rap songs from artists such as Eminem, Fort Minor, and 50 Cent(featuring most of the Spanish Side Rydas in cameo appearances). He was to have released an album called "Confessions" yet no word on the record has ever been released. Finally, his "Luv & Hate" album has been announced (and shot down) numerous times after being supposedly finished for over 2 years, citing production times, sampling problems, distribution issues, and other erroneous causes. I personally loved Myzery's shit, especially when he would speak Spanish in his songs and proudly represent my people, such as in "Meat Clever" by Twiztid. It would have been great if he would have stayed with Psychopathic because he would have added a nice mix to the Family. He was part of Psychopathic Rydas, and has released two CDs under his Rydas name "Twin Gatz". He also worked with his brother in law, Jumpsteady, on Jumpsteady's album "Master of the Flying Guillotine". There was a rumor going around that Myzery was killed on January 07, 2007 while visiting his family over the Christmas holiday from rehabilitation. This was disproven by Jumpsteady on "Wfuckoff" radio, Jumpsteady said that Myzery is indeed alive and is still working on some of his albums. Jumpsteady is a reliable source, since after all he did marry Myzery's sister Nancy.
---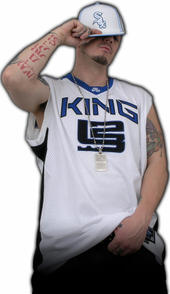 Name: Zlatko Hukic
Height: 6'0"
Weight: 200 lbs
Eye Color: Brown
Hair Color: Black
Race: Croatian
Alias: Marz
More Info: Marz was originally the sixth member of Dark Lotus when the album "Tales From the Lotus Pod" was first released. Marz was born and raised in Chicago and had a unique style of rap that Violent J quickly became attracted to. In fact, Violent J liked Marz's style so much that he began to think of ways to buy Marz out of his contract with E-magine Entertainment Records and sign him to Psychopathic Records. When Juggalos went to the Gathering of the Juggalos in 2001, the Juggalos loved Marz and it seemed like all was good with him and his relationship with the Family. However, several weeks later it became known that Marz was no longer a part of Dark Lotus. Psychopathic stated it was simply because they could not release Marz from his contract with E-magine Entertainment, but Marz had his own side to the story. Marz said that Violent J was scared that the Juggalos would like him more than ICP and as a result Marz would steal all of their fans away from them without even being signed to Psychopathic Records. Violent J denied this claim and said that it was all caused by legal battle between Psychopathic and Marz's current contract deal with E-magine. As a result, Marz went onto several Juggalo websites and did interviews with the hosts and tried to explain his side of the story. He began straight out dissing two members of Psychopathic; Violent J, and Monoxide Child. He recorded a song entitled "The Real Dark Lotus" (an ICP diss song) and J responded back on the Remake of "Tales From the Lotus Pod" on the song "Bitch I'm Sexy" by saying "Hey yo Marz, you never was Lotus, and you know this BITCH!" In one interview, Marz is seen holding his gun saying "Hey Joe, call me a bitch again you fat motherfucker!!!" Monoxide Child responded to this threat in Twiztid's song "Everybody Dies" on the Greenbook by saying "You and your gun aint shit!" Many Juggalos still have love for Marz (I do) and continue to support him despite his rocky past with Psychopathic Records.
---

Name: Russell Jones
Birthday: November 15, 1968
Race: African American
Aliases: ODB, Ol' Dirty Bastard, Dirt McGirt, Dirtdog, Joe Bananas, and Osirus
More Info: ODB was one of the original, and founding members, of the old school rap group "The Wu Tang Clan". Ol' Dirty Bastard was known as the member of Wu Tang that no one wanted to mess with, and as a result of his attitude, ODB was constantly in trouble with the law. Between juggling jail time and his rap career, ODB still managed to help the Wu Tang Clan produce some of the greatest rap songs of all time. The Wu Tang Clan was started back in 1992 with their first release "Enter the Wu Tang 36 Chambers". The Wu Tang was formed from the interest of karate movies that all nine members shared. The Wu Tang Clan consists of: ODB (Russell Jones), Method Man (Clifford Smith), Ghostface Killah (Dennis Coles), RZA (Robert Diggs), Raekwon the Chef (Corey Woods), U-God (Lamont Hawkins), Inspectah Deck (Jason Hunter), Genius/GZA (Gary Grice), and Masta Killa (Elgin Turner). In 1997 Wu Tang Clan released the first CD that would truly lead to ODB's solo career. It was an album entitled "Wu Tang Forever" and it featured a song called "Dog Shit" which was performed solely by ODB. He started his own clothing line called "My Dirty Wear" and the Wu Tang was nominated for best rap album of the year but lost to Puff Daddy. In an effort to protest this, Ol' Dirty Bastard ran onto the stage in a skimpy red suit and raved about how Wu Tang was way better than Puff Daddy ever will be, then he bolted out into the audience. The next day he was the talk on every channel but the news reporters did not want to say his name, thus the shorter name "ODB" was created in an effort to avoid saying Bastard on T.V. In late 1998, after hearing some of I.C.P.'s shit, Ol' Dirty Bastard thought it would be pretty exciting to work on some music with the two members. This lead to a great frienship between Violent J, Shaggy 2 Dope, and Ol' Dirty Bastard, a friendship that ODB greatly appreciated. Their first song together was "Bitches" off of ICP's "Amazing Jeckel Brothers" CD. ODB enjoyed it so much that he later called ICP and offered them a spot on his CD on a song called "Dirty and Stinkin'". ICP accepted his offer. While working on a new CD on November 13, 2004, ODB suddenly collapsed on later died. Many believe that a heart attack was what killed him, but it was a very grim day in rap history. Many Juggalos mourned the loss of ODB, and ICP also felt very bad about the departure of their old homie. ODB was and will always be remembered for his unique comedic style of gangsta rap, and his work with the Wu Tang Clan. R.I.P.
---

Name: Robert Van Winkle
Birthday: October 31, 1968
Race: Caucasian
Aliases: Vanilla Ice, Ice Ice Baby
More Info: Robert Van Winkle AKA Vanilla Ice, was born in Miami back in 1968. He was drawn to rap music at an early age and in the 1980's he became one of the most well known white rappers. He did not have any street creditability at all and so he decided to create stories about what his past was like simply in order to try to sell his records to the fans of the hip hop community and to be able to stack up against other rappers of that time such as NWA and Public Enemy. His first album was entitled "Hooked" and was released back in 1989. Upon its release however, the album sold a mere 48,000 copies. His followup LP was entitled "To The Extreme" and it contained a lot of the same songs from "Hooked" along with a couple of new songs. This CD featured his most popular song of all time "Ice Ice Baby" and Vanilla Ice began to get a lot of recognition in the rap world. This album was such a success, selling over 11 million copies, that Vanilla Ice became one of the most successful rappers of the early 90's. Vanilla Ice went on to record songs where he claimed that he had lived a hardcore street life in an all black community and had been a member of gangs within the community. No one believed that this white guy with purple shiny pants, a flat top with lightning bolts in it, dancing around on a stage, could have ever been involved in gang violence in any way. As a result, his success quickly went down the drain and soon Vanilla Ice was being mocked at every turn. Vanilla Ice, in an attempt to gain acceptance again, was featured in two movies "Teenage Mutant Ninjas Turtle Two" and "Cool as Ice", and both movies featured Vanilla Ice performing rap songs. All this lead to was Vanilla recieving an award for the "Worst New Star" at the 1991 Golden Raspberry Awards. After this huge embarassment, Vanilla Ice pretty much disappeared from the rap world forever and no one heard anything from him for quite some time. In 1994 he attemtped yet again to rap but to no avail. He attempted a change in his appearance, now appearing as a rapper with dreadlocks, but still everyone remembered Vanilla Ice as the white wanksta from the 80's and his music still did not sell. As a result of his continuos failure, on July 4, 1994, he attempted to kill himself twice within the same year. In 1996 after being featured in a song by the Bloodhound Gang, Vanilla Ice decided to try out a mix of rap and rock and covered himself in tattoos in order to help boost his image. Still he failed to gain the publics' admiration back. Vanilla Ice decided to create songs that were more underground and it is here that he found his calling at last. In 2001 Vanilla Ice did something that would change his career forever. On his album "Bipolar" he did a song with the infamous Insane Clown Posse and the Juggalos began to look at Vanilla Ice in a new light. Pleased with the collaboration, ICP invited Vanilla Ice to record with them on the "Bizzar Bizaar" CDs and again on the Forgotten Freshness Volume 3, where his performance was phenomenal! His 2005 album "Platinum Underground" sold quite a large amount of copies and was promoted through the assistance of his new friends Violent J and Shaggy 2 Dope. After inviting him along with them to perform on Hallowicked his fame amongst the Juggalos really blew up and a rumor of a possible signing of Vanilla Ice to Psychopathic Records was formed. Vanilla Ice was asked to record some more songs with the duo and was featured on their Forgotten Freshness Volume 4. Vanilla Ice is known by most as the white guy who thought he was tough but wasn't anything but a wigger. Amongst the underground however, Vanilla Ice has finally found his true place where he fits in. His performances with ICP have really helped boost his image into a respectable rapper that has the potential to become something truly great.
---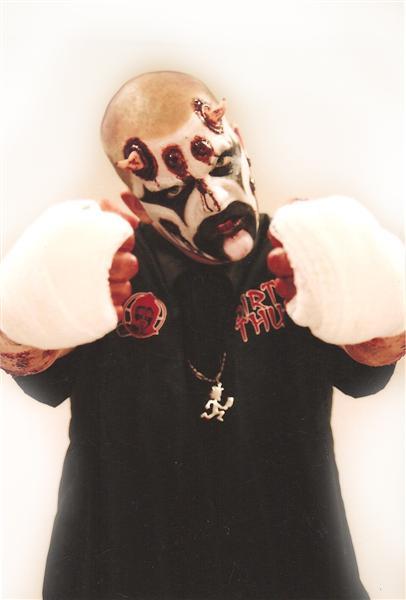 Name: Killa C
More Info: The year of 2001 is when it all began. Killa C made his mark on the horrorcore scene with his debut album release "Rivaz Ov Blood", a short yet classical album in the horrorcore genre. After some promotion of the album, Killa C began to make a name for himself. The sales from "Rivaz Ov Blood" gave Killa C enough money to make a new album. Killa C dropped the horrorcore classical album "Murdaeyez" in 2002. Murdaeyez featured many of the tracks from "Rivaz Ov Blood", but in a higher quality due to re-mastering. The release of this album made Killa C a quick fanbase since the album was one of the most grewsome horrorcore albums of its time (and maybe of all time). "Murdaeyez" earned Killa C the Tuney Award for 2002 Rap Artist Of The Year in Montana as presented by the Billings Outpost. Murdaeyez' popularity lead to the creation of the Str8Dirty.com webstore and the founding of Killa C's own record label "Dirty Thugz Records". In 2003, Killa C entered the Phat or Whack contest held by Insane Clown Posse, with the song entitled "I Kut U" which can be found on his album "Old Skewl Killa", and was voted phat by all of the Juggalos who voted on ICP's website. This lead Killa C to begin work on a new album, and after all this exposure he was ready to make a name for himself. In 2004, Killa C completed his newest project "Tainted Flesh". It featured big name collobartions such as: Tech N9ne, Big Krizz Kaliko, Project: Deadman, and the legendary R.O.C. The album featured production by Mike E. Clark, Tekneko Bros. Productions, and Robert Rebeck. The album also featured a bonus DVD with three music videos, commentary and special footage from Tech N9ne, Big Krizz Kaliko, and others that have greatly influenced Killa C over the past several years. A text only interview about Killa C's upcoming "Tainted Flesh" album was available at www.JuggaloGaming.com and received over 200,000 views in less than four weeks. A sneak preview of the music video for Torn, from Tainted Flesh was available for a short time at www.FaygoLuvers.net and received 5,000 downloads in just a few days. Tainted Flesh was released on October 4th, 2005, and Killa C's popularity was unescapable. Everyone had heard of Killa C by now, due to his appearances at the Gathering of the Juggalos, and his constant repping of true horrorcore. Killa C is a self proclaimed Juggalo, and he is always caught wearing the hatchetman everywhere he goes. Despite the constant claims against him saying that "he's satanic" and creates "satanic music" (mostly caused by his "devilish" appearance), Killa C still delivers wickedness regardless of such negative remarks from the public. He is now one of the most well known horrorcore acts, putting him in the ranks of other legendary acts such as: Tech N9ne, Twiztid, Insane Clown Posse, Necro and NATAS. Killa C also started a group known as "Grave Plott". Grave Plott consists of Killa C and Liquid Assassin. Grave Plott's debut album "Puttin U In" became an instant success. The album featured tracks that had guest appearances by many of Killa C's personal influences, such as Tech N9ne. In 2008, Grave Plott released a follow up album entitled "The Plott Thickens" however there was something different about this album, the CD was released under Strange Music Records, the record label that Tech N9ne owns. Tech N9ne had signed Killa C and Liquid Assassin to Strange Music. The deal was a distribution deal, meaning Killa C still had his own label "Dirty Thugz", it's just that now Killa C albums are easier to find on a national scale.
---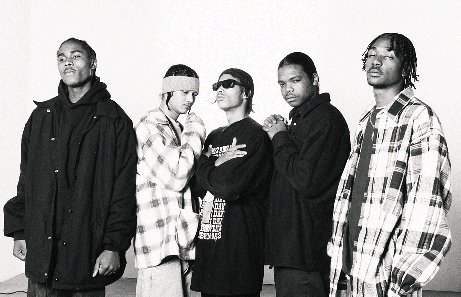 Name: Bone Thugs-N-Harmony
Members: (Left to Right) Flesh N Bone, Bizzy Bone, Layzie Bone, Wish Bone, and Krayzie Bone
More Info: Bone Thugs is a very special rap group that has collaborated with almost every rapper in the game: 3LW, 8ball and MJG, Adina Howard, Akon, Avant, BG Knocc Out, Big B, Big Boi, Big Pun, Blackout, Bob Marley, Busta Rhymes, Capo Confusious, Chamillionaire, Court Dog, Cuban Link, Da Brat, Dead Prez, DJ U Neek, DMX, Dr. Dre, Eazy E, Edwin Starr, Esham and Natas, Fat Joe, Fatman Scoop, Felecia, Henry Rollins, Ice Cube, Ice T, Insane Clown Posse, The Diplomats, Kurupt, Lil Eazy E, Lil Flip, Lil Jon, Kanye West, Maje$ty, Mariah Carey, Marques Houston, Master P, Monifa, Montell Jordan, Mystikal, Naughty by Nature, Notorious BIG, Puff Daddy aka P Diddy, Petey Pablo, Phil Collins, Play N Skillz, Poetic Hustlaz, Project Pat, Rev Run, Shawnna, Silkk the Shocker, Snoop Doggy Dogg, Stevie Wonder, Spacehog, Supervision, Swizz Beats, Three Six Mafia, The Outlawz and Tupac, TQ, Twista, and of course Twiztid. Bone Thugs is a rap group out of Cleveland, Ohio and was first known as "BONE Enterpise" but only released one CD under this name. In 1994 they were signed to Eazy-E's record label after performing in front him except Flesh N Bone wasn't present at the time thus resulting in him missing out on the opportunity to become one of the official signed members of the group, instead he would only appear in a few tracks here and there as a guest artist. Bone Thugs quickly became popular as a gangsta rap group but they wanted a little more than that. They decaded their following CD "E 1999 Eternal" to Eazy E after he died of AIDS. Their next CD would be the one that would really help put Bone Thugs in the place they deserved to be. "The Art of War" was a classical album that featured one of the best collaborations in rap history, 2pac in "Thug Luv". The CD was aimed towards Twista and his long time homies Do or Die due to their false claims that Bone Thugs was trying to steal their rap style. "The Art of War" reached number on the charts in 1997. The album was even certified 4X Platinum! Bizzy Bone began to purposely miss touring with the group and rumors of beef within the group began to circulate so Bone Thugs decided to produce another album to prove that they hadn't broken up. The album was entitled "BTNH Resurrection" and it featured Flesh N Bone more fully this time around, and was released in 2000. Shortly after the release of this CD however, Flesh N Bone was arrested for gun charges and was sentenced to 11 years in Prison. Bizzy continued to cause even more problems for the group after he showed up for a concert drunk in 2002. He was quickly released from the label. However, in 2003 he tried to clean up his act in order to help the crew go on tour with ICP for the Wicked Wonka Tour. He teamed up with Layzie Bone and recorded "Bone Brothers" but Bizzy refused to go on tour to promote it, thus making the group give him the axe once again. Bone Thugs has performed on many ICP and Twiztid CDs, and have helped promote many of their concerts as well. Bone Thugs still continue to record great songs that feature many guest appearances, and the group has grown over the years. The current line up of the group does not feature Bizzy Bone. The future of Bone Thugs looks bright and we hope to see more of them.
---